Some of our services provided by our office include: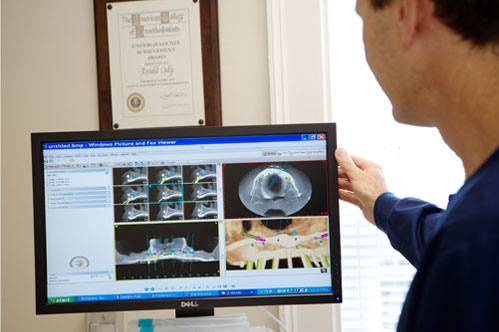 Restorative Care
Prosthetic Care
removable and fixed bridgework
implant supported replacements
Cosmetics
bleaching
tooth veneering
esthetic fillings
Corrective Bite Therapy (known as Occlusal Therapy)
Dr. Cody is experienced in managing simple and complex bite concerns including bite relation issues that are related to termpero-mandibular (TMJ) joint problems.
These disorders from an imbalanced bite include headaches, pain, sensitivities, tooth mobility, wear, enamel cracking or even tooth loss. Many patients come to our practice after having a long history of dental interventions by other dentists including crowns, bridges, fillings, tooth replacements, and adult orthodontics. In these therapies the bite can be imbalanced or thrown off center. Dr. Cody is able to restore the harmonious location for the teeth to chew and function in a comfortable and long-lasting manner while still highlighting the importance of dental aesthetics.
Prophylaxis
Periodontic Care
care for gingivitis
scaling
maintenance