Our Philosophy
Our office is dedicated to the delivery of excellent dental care in a comfortable and safe environment. We are latex safe, and conform to the latest infection control and sterilization standards. We are also devoted to continued education, and attend courses regularly to keep us abreast of changes in our exciting field. We utilize only top quality materials, techniques and laboratory services to provide our patients with the access to most current and accurate tooth restorations or replacements available.
In our restorations, our cosmetic treatment overlays our strong emphasis on longevity and functional stability. Our goal for you is an enhanced smile with a fully functional and comfortable dentition that remains stable with time.
Meet Dr. Cody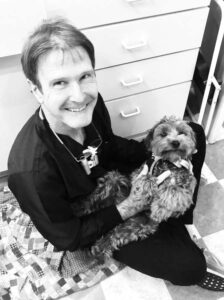 A graduate of the University of Connecticut School of Dental Medicine, Dr. Cody was the recipient of the American College of Prosthodontics Award for outstanding clinical proficiency in prosthodontics, the Quintessence Award for outstanding clinical achievement in periodontics, and the Mary Lawson Award for good will, caring, and compassion to others. Dr. Cody had practiced privately in Simsbury and Storrs, Connecticut, and was a part-time faculty member at the University of Connecticut Department of Restorative Dentistry before moving to Portland. Dr. Cody has lectured to dentist groups on the topics of dental implants and occlusion, and has published several professional articles in these areas. He maintains active membership in the American Dental Association, the Maine Dental Association, the Greater Portland Dental Society, PEAC Dental Fraternity, The American Equilibration Society, and the Dawson Alumni Association. Dr. Cody is currently an adjunct faculty at the University of North Carolina at Chapel Hill and a credentialed dental volunteer for Operation Smile. Several times per year, Dr. Cody works to treat children born with cleft conditions around the world. When Dr. Cody is in between patients he is often seen hanging out with his best friend Oso.
Meet Dr. Gustavo Mahn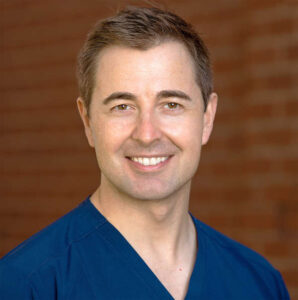 Born and raised in the southernmost country in the world, CHILE, obtained his DDS degree from the University of Chile in 2006, Advanced training in Dental Esthetics certificate in 2008, Prosthodontics Residency in 2011 from Finis Terrae University in Chile. After spending a couple of years in private practice he obtained a Masters Degree in Operative Dentistry and Biomaterials in 2020 from the University of North Carolina at Chapel Hill. Currently he is an Assistant Professor in the Department of Prosthodontics at Tufts University School of Dental Medicine in Boston, where he teaches at undergraduate, postgraduate and continuing education level. He has published several articles regarding digital dentistry and novel clinical restorative techniques in dental journals and lectures nationwide in the US. He loves art, photography, traveling and enjoying the outdoors in every season.
Meet Dr. Ryan Cody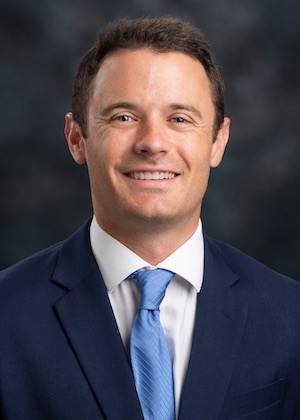 Dr. Ryan Cody is the oldest son of Dr. Ron Cody and is a board-certified, craniofacial orthodontist. After graduating from highschool in Yarmouth, Ryan attended the University of North Carolina at Chapel Hill where he completed his undergraduate and dental degrees. Following dental school, Ryan was accepted to orthodontic residency at the University of Texas in Houston where he received his Masters of Science in Dentistry and certificate in Orthodontics. Upon graduation from residency, Ryan wanted to further pursue his passion in treating children born with craniofacial differences and attended a fellowship in craniofacial orthodontics at Texas Children's Hospital. Ryan is currently an assistant professor of plastic surgery at Texas Children's Hospital and credentialed dental volunteer for Operation Smile. Ryan also has a strong interest in clear aligner therapy and completed the Aligner Intensive Fellowship in 2022. He travels to Maine one week per month to provide clear aligner therapy to our patients. We are thrilled to have him provide straight teeth and functional bites for our practice.