Our Philosophy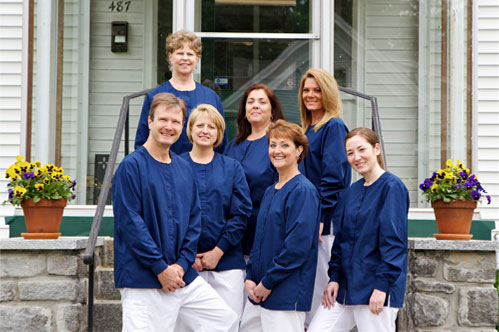 Our office is dedicated to the delivery of excellent dental care in a comfortable and safe environment. We are latex safe, and conform to the latest infection control and sterilization standards. We are also devoted to continued education, and attend courses regularly to keep us abreast of changes in our exciting field. We utilize only top quality materials, techniques and laboratory services to provide our patients with the access to most current and accurate tooth restorations or replacements available.
In our restorations, our cosmetic treatment overlays our strong emphasis on longevity and functional stability. Our goal for you is an enhanced smile with a fully functional and comfortable dentition that remains stable with time.
Meet Dr. Cody
A graduate of the University of Connecticut School of Dental Medicine, Dr. Cody was the recipient of the American College of Prosthodontics Award for outstanding clinical proficiency in prosthodontics, the Quintessence Award for outstanding clinical achievement in periodontics, and the Mary Lawson Award for good will, caring, and compassion to others. Dr. Cody had practiced privately in Simsbury and Storrs, Connecticut, and was a part-time faculty member at the University of Connecticut Department of Restorative Dentistry before moving to Portland. Dr. Cody has lectured to dentist groups on the topics of dental implants and occlusion, and has published several professional articles in these areas. He maintains active membership in the American Dental Association, the Maine Dental Association, the Greater Portland Dental Society, PEAC Dental Fraternity, The American Equilibration Society, and the Dawson Alumni Association.