Articles Authored or Co-Authored by Dr. Ronald Cody
Educational Lectures
Dr. Cody's recent speaking engagements:
Albany New York Study Oral Surgical Study Club: Maximizing treatment esthetics
Maximizing Treatment Success with Dental Implants – Seacoast Implant Study Group, Wentworth by the Sea New Hampshire
Maximizing Treatment Success with Dental Implants – Yankee Dental Congress Boston Massachuesetts
Cooperative Experiences with Dental Implants – Southern Maine Dental Society
Dental Implants – Warwick Oral Maxilofacial Study Club, Warwick Rhode Island
"Occlusion" – Greater Portland Dental Society
Maximizing Treatment Success – Manchester NH
Immediate Loading of Dental Implants – Cape Cod Study Club
Astra Tech Dental US Meeting Cape Cod
"Cooperative Experiences in Dentisty" – Brigham and Womans Boston Dental Residency Program
Adhesive Indirect Dentisry – PEAC Annual Meeting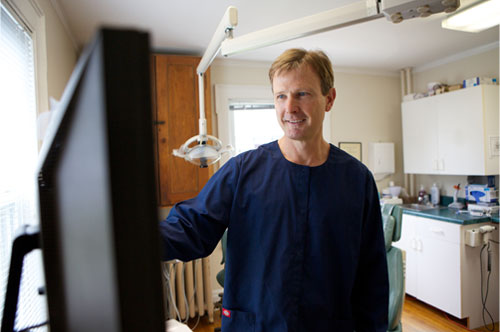 Resources & Links
The Piper Clinic
Dr. Mark Piper is a pioneer and leading expert in the understanding and conservative management of Tempero Mandibular Disorders including disorders of the TMJ.
The Dawson Academy
Dr Peter Dawson has been a renowned leader in the study of occlusion- or how our teeth meet together and how force is applied in the masticatory system.
American Equilibration Society (AES)
Society devoted to education and information about quality dentistry.
DENTSPLY Implants
Dental Implant system
Operation Smile
Operation Smile is one of the world's largest surgical charities, providing free cleft lip and palate surgeries in 35 countries. Drs. Ron and Ryan Cody travel to Latin America to provide essential dental care to these patients.