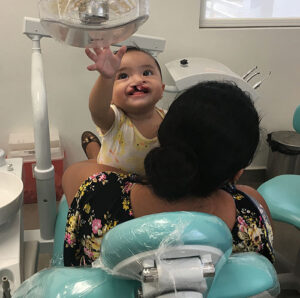 Effective January 2018, Dr. Cody was appointed as adjunct faculty at the University of North Carolina School of Dentistry and credentialed volunteer for Operation Smile. Operation Smile is the largest surgical charity in the world and operates on children with cleft lips and palate in over 35 countries. Since 1982, Operation Smile has performed over 300,000 free surgeries and established comprehensive cleft centers to follow patients through treatment.
Each June, Dr. Cody travels to Operation Smile's craniofacial center in Guatemala City to provide comprehensive dental care to children with cleft lips and palates. In addition, he teaches dental residents from UNC and UFM, a state-of-the-art dental school in Guatemala City, essential techniques in restorative and prosthetic dentistry.
If you are interested in hearing more or supporting the project, please ask Dr. Cody or his son, Dr. Ryan Cody for more information.